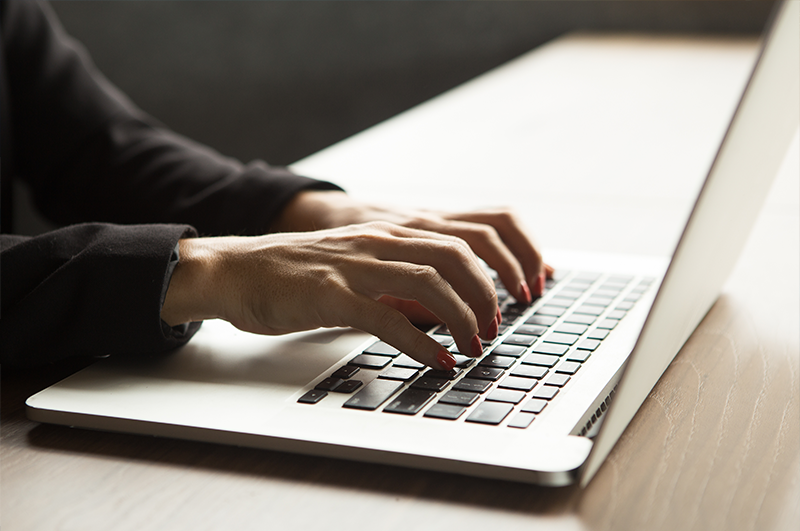 In today's blog, we're going to give you 4 hot tips on how you can save some money, and get your vehicles noticed online— Are you advertising effectively?
Are you spending big money on advertisers, but still unable to see those big results? Discover these 4 hot tips from EasyCars, allowing you to generate more leads and close more sales.
1.Optimise Inventory Listings:
Ensure your vehicle inventory is well-detailed and up to date with high-quality images of the vehicles and detailed descriptions to attract potential buyers. 72% of customers conduct research on their mobile devices before they decide on the vehicle they're going to purchase. To accommodate for the people using mobile devices, it's crucial to ensure that your website, and the images itself, are easy to view on a mobile. By reducing file sizes, the images will load faster and consume less data. In addition, when photographing your vehicles, ensure to take the photos before the sun rises or somewhere under the shade if possible; this will eliminate the shadows and glare that come from direct sunlight.
2. Search Engine Optimization (SEO):
By optimising your website and vehicle listings for search engines such as Google, ensure to use relevant keywords in your listings. For example: "cheap cars for sale" "used cars for sale" "cars for sale In Sydney." SEO - Search Engine Optimisation is a marketing strategy to boost your website's visibility in search engine results like google. SEO is the process of getting your website to rank higher on search engines resulting in more exposure for your dealership with an increase in customers and sales! The better your SEO, the higher your website will rank in search results, and driving more traffic. In addition, backlink building, site speed optimization, and mobile responsiveness play vital roles. SEO demands consistent monitoring, keyword research, and competitor analysis to stay ahead. A well-executed SEO strategy can enhance user experience, boost brand credibility and ultimately, this will generate profitable organic traffic. SEO will provide long-term advantages; it's nothing like a paid subscription!
3. Customer Reviews and Testimonials:
By showcasing positive customer reviews and testimonials on your website, the genuine feedback from previous customers will build trust with potential buyers and demonstrates your dealership's reputation— Since the pandemic, customers have recently become more apprehensive when making purchasing decisions, especially when it comes to used vehicles. Buyers will often seek validation from the experiences of others who have previously engaged with your new or used car dealership. Featuring customer reviews and testimonials on your website can be a crucial element in getting your vehicles noticed online because you not only showcase your dealership's credibility, but you also invite potential buyers to engage with your vehicle listings, ultimately increasing the likelihood of making a sale.
4. Financing Information:
Providing information about your financing options/finance provider will help you stand out from your competitors because a vast majority of customers only want to purchase a vehicle with finance. This makes your vehicles more accessible to a broader audience resulting in a competitive advantage, leading to more sales. Adding a finance calculator to your website will assist customers greatly because it allows the customer to estimate and plan their financial commitment, such as: the timeline, the deposit amount required (if any.) Plus, the repayment amount, this is going to help your potential buyer make a decision about their vehicle purchase.
In Conclusion,
In today's digital age, being visible online is crucial for success. These tips from EasyCars are guaranteed to help you save money and get your vehicle listings noticed!
By implementing these 4 strategies, we can guarantee that you will see a huge positive change in general reach of your website, as well as more leads, and more sales!
We hope you enjoyed reading this article. To read more articles like this, please visit the EasyCars latest news page here.
About EasyCars,
EasyCars by Jeal is an Australian, web-based, dealer management system that automates the buying and selling of motor vehicles. Using the latest technologies, EasyCars removes frustrations experienced at the dealership and opens your doors for greater growth.
EasyCars features include Simple Stock Management, Automated Advertising, Integrated Accounting, Government Compliance, Business Reporting, Facebook Automotive Inventory Ads, Reviews Management, Dealership Websites and more.
To learn more about EasyCars Dealer Management System or to arrange a no-obligation free demo, contact us today on 1300 473 744 or submit the form below.
Learn more about our dealer management system