The car industry is constantly evolving. This year we have seen a shift in buying trends, which means your current way of gaining leads may be at risk or not as effective. Studies released by thedrive.com have highlighted that car buyers spend 61% of their time looking and researching for cars online as opposed to the old way of walking around different car yards.
Staying on top of the changes in the car industry can be difficult. We have the full breakdown of tips and recommendations on gaining the highest amount of leads for your dealership in 2020.
Social Media presence:
Social media is the largest source of traffic and customer engagement in the world. For most of us, checking Facebook, Instagram, Twitter and YouTube is a daily occurrence. An essential way dealers can enhance their lead generation is to have an active social media presence.
Here are the essentials:
Facebook page: Facebook has over 17 million monthly opens in Australia. Dealers must have an active Facebook page where customers can view, shop, and enquire your stock. Facebook is a simple and easy to use system which does not require IT experience. Simple tactics for Facebook page include:
Messenger: Messenger is a free service linked into your Facebook account. Having messenger gives your customers the ability to enquire, set up test drives and even purchase the car. With 24/7 service customers can enquire about any of your cars at any time as opposed to the dated method of attending the dealership during business trading hours.
Photos of stock: Dealers should frequently post images of their stock to their Facebook page. Leads want to see images of the car they may want to purchase. Uploading an image of the car is a quick process and can be done within a minute. Failing to upload images of your stock could result in leads going somewhere else.
Address: A minor detail that is commonly missed on Facebook pages is your dealership address. Forgetting the address on your page could cost you thousands. Attention span online is very thin, the user should have all the address and information central without them having to dig for it. It is essential that this is added to your website.
Instagram page: A commonly missed platform for dealers is Instagram. Linked with Facebook, Instagram is the second largest social media website in the world. Instagram is an image sharing platform that allows users to post any image they like. As of 2020 there are 9.4 million active Instagram accounts which equates to almost 40% of Australians. For dealers this is a great opportunity to enter a growing online social media website where local competition is relatively small. Creating an Instagram account is simple and most importantly free! All you need to do is post images of your stock and you will have a brand-new feel lead generation tool.
The rewards when using social media for your dealership is endless. Using both Facebook and Instagram consistently not only open your dealership to a substantial number of customers but will also help you grow your leads.
Online website: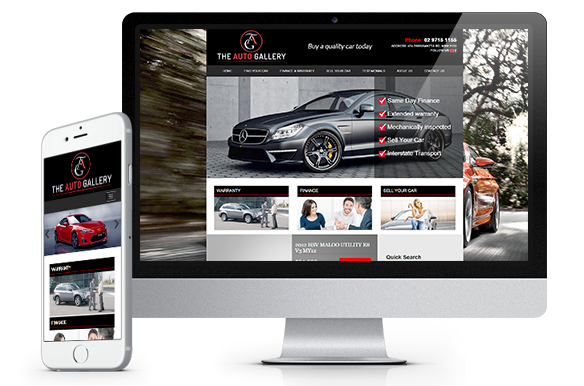 This year has proven how important it is to have the ability to trade over the internet. We have seen customers reverting to researching online for their next vehicle instead of the old method of attending multiple different dealerships. To stay competitive, it is a must for dealers to have an online website for potential leads and customers.
Here a few of the essentials for your website:
Online showroom: The most important part of your website is having an online showroom of all the stock that you are currently selling. Your website must have an easily accessible up-to-date list of all the stock you have available and the price that you are selling them for. Having your stock easily accessible on your website will help you minimise customer bounce rates and grow your leads.
Easy to find contact us: Like Facebook, having your contact form in a difficult to find area of your website could cost you a significant amount of potential leads. The contact us form must be easily accessible on the top navigation bar. This gives users of your website the chance to immediately contact you if they are interested in any of your stock.
Mobile friendly: Over 40.1% of website searches from online shopping come from mobile devices. It is essential for dealers to have a mobile friendly website. Not having a mobile friendly website could cost you almost half of the online customer base.
For a full breakdown of common issues with dealer websites that cost dealers thousands. Click here
Online Advertising:
Online advertising is the main source of leads currently for dealers. The online marketplace is continuously growing and shows no signs of slowing down, thus highlighting the need for online advertising.
Apart from listing your vehicle inventory on your website, you will need to acquire customers to your dealership through effective advertising. For dealers there are many advertisers available to post your vehicle.
Some popular advertisers include:
Car Sales
Gumtree
Cars Guide
Trading Post
Country Cars
eBay
Dealers understand the investment required for online advertising, however for dealers with minimal or limited advertising budgets there are cheap and free online advertisers that can help enhance and grow leads.
Shop for Cars is a free online advertiser providing you with a complete platform to showcase your vehicles to the online world. This is a great way to maximise leads and sales at no extra cost.
Unlike other advertisers that charge per lead, there is no cost per lead with Facebook Marketplace.
Google my business page and online reviews:
Google is the largest online search engine and advertising tool in the world. Customers who are looking at purchasing their next car use Google as their source of information. Having a Google my business account will allow you to engage with the largest audience on earth meaning greater leads and potential sales.
Google online reviews is so important for dealers as this is used on Google's search engine to inform potential leads about your dealership. Google online reviews will provide customers with all the reviews your dealership has been given from past customers and valuable decision making information such as what you have provided customers before, what your reputation is and how you have helped them in the past. Purchasing is often a tough decision and having positive reviews can lead to customer trust and maximised sales.
Conclusion:
To conclude selling cars in Australia is constantly changing. Using the tips and recommendations above we believe this will help you maximise your results and gain further leads for your dealership.
If you have any questions please let us know on info@jeal.com.au or 1300 473 744