Customers today use the Internet for almost everything – especially when searching for a product or service they intend to purchase. Here are some internet trends changing the way people buy cars today –
Online Research
Today's car buyer visits only 2 dealerships before buying a car. In comparison, they previously visited at least 5 yards on average before purchasing a car.
Buyers now research most information online and don't usually speak to the dealer in person until they are 80% sold on a vehicle. This knowledge helps you better understand your prospects.
Since 80% of the purchase decision occurs before a dealership visit, your website must be strong enough to convince the buyer. It must have enough visuals and information to present the vehicle and your dealership in the best way. This creates trust and confidence in your business.
A professional website with automated inventory updates, online advertising and a strong social media presence will help you stand out from competition.
Online Videos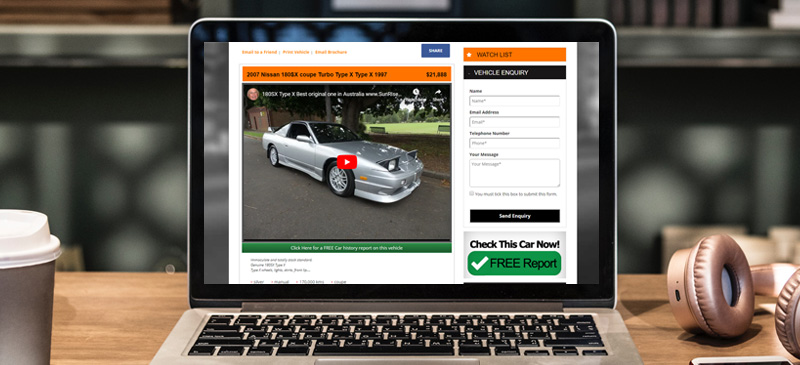 69% of people are influenced by YouTube videos when buying a car. They also watch videos twice as much as before. This proves how important online videos are to help a customer buy a car from a particular dealership.
A buyer typically watches an entire video that gives a clear picture of the car's features, drive capability and appearance.
A video on your website means that prospects spend more time on your web pages. They also learn more about your dealership's offerings. This can significantly improve your chance of making a sale to more buyers.
Online Reviews
According to a survey, 95% of customers claimed that positive reviews online affected their buying decision. This shows how crucial it is to get positive reviews from your customers.
To do this, you need to focus on two things – a strong online presence and good customer service. When a customer is genuinely happy with your dealership, ask them to leave a good review online.
Positive reviews on your website, Google and social media promote greater trust and confidence in your dealership.
In conclusion,
Car dealers today cannot afford to overlook the importance of a strong online presence if they want to thrive. EasyCars offers a range of services like website development, online advertising and much more to set your dealership up for success.